Technical Training Consultants has been providing professional training and consulting in Geometric Dimensioning and Tolerancing (GD&T), Tolerance Analysis, and Blueprint Reading for manufacturing industries since 1992.
Knowledgeable leadership and a skilled work force dedicated to continuously improving quality and service drive an organization's financial success. Effective training and retraining is a tool for maintaining a knowledgeable workforce; training is an investment in a company's most valuable resource — its PEOPLE.
| Engineering Courses | Technical Courses |
| --- | --- |
| | |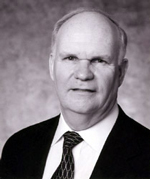 Gene Cogorno
Technical Training Consultant's founder, Gene Cogorno, is a professional educator, speaker, and author who has more than 25 years of experience in education and training. His manufacturing background and extensive training experience give him the technical knowledge and the training background to be a highly valued technical trainer.
What is Geometric Dimensioning and Tolerancing?
Geometric Dimensioning and Tolerancing was created to insure the proper assembly of mating parts, to improve quality, and to reduce cost. GD&T is a symbolic language used to specify the size, shape, form, orientation, and location of features on a part. Features toleranced with GD&T reflect the actual relationship between mating parts.
Advantages of Geometric Dimensioning and Tolerancing
GD&T has three important advantages over the coordinate tolerancing system for locating features:
The cylindrical tolerance zone
The maximum material condition
Datums features specified in order of precedence
TTC's Commitment
Technical Training Consultants is committed to providing:
Professional training tailored to clients' needs
Professional trainers who are both skilled instructors and knowledgeable practitioners
Training presented in a way that will optimize training effectiveness (See Training Phases on this web site.)